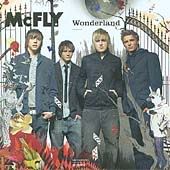 1. I'll Be OK
2. I've Got You
3. Ultraviolet
4. Ballad Of Paul K
5. I Wanna Hold You
6. Too Close For Comfort
7. All About You
8. She Falls Asleep (part 1)
9. She Falls Asleep (part 2)
10. Don't Know Why
11. Nothing
12. Memory Lane
Downloaded their full album!!
All thanks to Dida and her
talent
in the right Google-ing method and patience. She had really mastered the art of patience.
Yeayyy!! So SOO happy!! I no longer feel guilty for being a crappy fan. hihi.
I'm loving She Falls Asleep; Tom is such a good writer!
And they've revised Memory Lane! ooh~ I love this boys!
Okay, I shall go to sleep feeling all pleased now.
Goodnight world!!