Yes I did.
Finally made a friend in one o' those online community who told me exactly
where to find House videos and download them!
Amazing..
Amazing
people those are!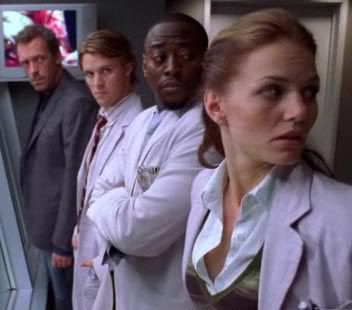 I didn't really went downloading crazy.. So far I've only seen two episodes in advance! One is of the first season, the other is from the second season! Really, not so bad, my obsession. Am still looking forward to next week's episode; I don't plan on downloading anymore from the current season on AXN.
There's something about being all anxious that excites me. heh!
For one night I didn't hog the remote control - cause I hogged the computer, o'course! Watched videos religiously; Bend It Like Beckham (out of curiosity) and that two episodes of House!
Probably should go off to bed now, yeah?