T'was not so bad, I must admit.
I had a few laughs and that pretty much got me through the day. A shout out to my couzies
Sarah
and
Hannah
for being so.. easy-going, as I can be quite the anti-social! hahha! (Seriously.)
I had been the embarassed-recipient of
angpows
for eight times. I'd rather not get them actually..
Ohh, I feel so unworthy!!
But I appreciate it nonetheless..
Maybe next week I could go to the cinema to catch a movie and pig out some place! hahahha! Well.. I haven't really thought what I'm going to do with the money. They're not a lot, (not 1994, I'm afraid..) but it's enough for me to have one super-fun day out!
Dida had passed Mama an
angpow
for me as well, but I decide to not look at the amount. I'm keeping it in a safe place for the time being.. until I
really
need
the money for anything.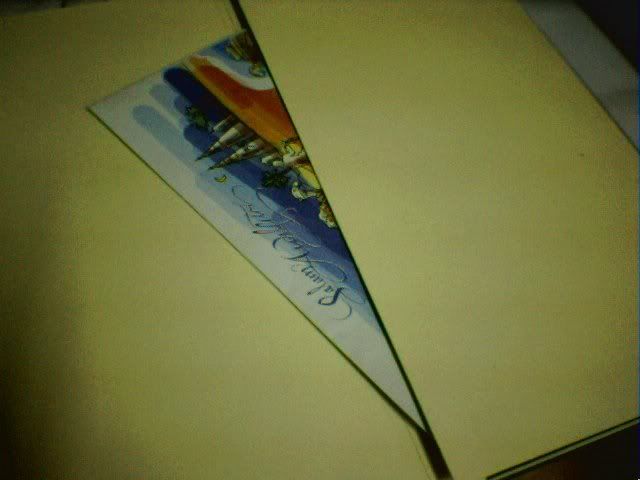 I just feel mightily timid..
If I were Dida, I'd put a hate-letter in the
angpow
instead of money -- which I don't think Dida would do since she hates writing and she's much more merciful than I am.
sigh.
First day of Eid..
I really need to take charge of my life instead of swimming by the pool. I'd rather not get sucked into the drain.