that I am up to no good.
ahhahahaha!!
In a reference to
this
,
this
and
this
, this is what happened;
Nadiah and I left Shah Alam nearing to 4pm and head out to KLCC.
We did nothing much really, except that we had an early dinner from 6:30 that lasted 'til 9pm! (Mostly because I was eating reaaally slow so I could watch the entire match between FC Seoul and Man United.
Four goals, yeahh!
)
We left Shrooms and walk around the mall..
perfecting
our plan.
We sat on the escalator from 3rd floor to 4th floor because there wasn't any other place to sit; we were.. waiting for our movie that starts at 11:55pm! (heehee.)
Then two people came up to us and ask if we were waiting on Harry Potter (err..) then another guy joined and we ended up having a really good conversation. (A shout out to Kartina, Khairul and Afiki!!)
Okaaay!!
I'm losing a bit of my mind now from the lack of sleep and oxygen (from the run), but I am sooooo glad that I had Nadiah and Bahijah with me the entire night! We were.. quite the perfect trio!
Nadiah's bravery, Bahijah's blind-enthusiasm and my sneaky brain! (ahhaha! It's amazing, turns out I'm
really
good at planning mischief! But I am
SO
physically unfit!)
I'm not going to say more to this because I really need the rest (after getting our books I joined my sister for lunch and a bit of window shop at Midvalley!) but I think I won't be too wrong to say that
Fred and George would've been SO proud with us!
So it's probably time to start reading the book now.
(Or maybe sleep..) I'm just really glad.. I'd love to think that the white butterfly that stopped at our table while we were having dinner was a good sign about the night. (Romanticizing!)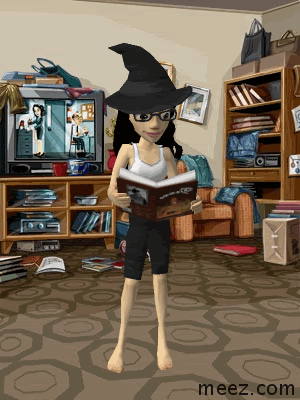 Mischief managed!