It was bittersweet..
Poignant even.
I honestly.. almost cried. Of course, I had my comforter covering half of my face for the entire race.. the nervousness!! eeek! It gave me a slight headache.
I was afraid of Schumy's car being unreliable and it scared the hell outta me as the race started and those two BMW cars simply gave him no room!
Then, just as he had almost passed Fischella.. his tyre punctured!!! God! My head just felt like it's spinning. I couldn't help screaming "nooooo" in the middle of the night! hahha! Gosh, the frustration.. and disappointment. Schumy ended up on 17th place once he got out of the pits. sigh.
But Schumy being Schumy.. he didn't give up and pushed on. Cheers! Schumy didn't get podium but heyy! 4th place after all the drama..
Bloody brilliant!!
Completely admirable. It's so sad that he's leaving. That he's left.
The fact that Massa had been the first Brazilian to have won in the circuit after over thirty years and that Alonso won the driver's championship almost didn't matter..
Well.. obviously it didn't matter to
me
. hahha!
Other things that amused me;
on one of those final laps.. when Schumy passed Raikkonen. Extremely brilliant! I imagined, since Raikkonen is going to Ferrari next season, Schumy is somehow teaching him a lesson. hahha!
MY
imaginations.
Ohh, and also that Massa wasn't wearing the usual Ferrari outfit. I thought it's odd.. but great that Ferrari encouraged his patriotism for his country!
Really
cool.
Pardon me that for one night.. this blog has become like one of those sports enthusiast's-blogs that even
I
barely read! hahha! I can't remember when I began my interest in F1 but I'm certain that I've always loved Schumacher.
And I will certainly.. surely miss him!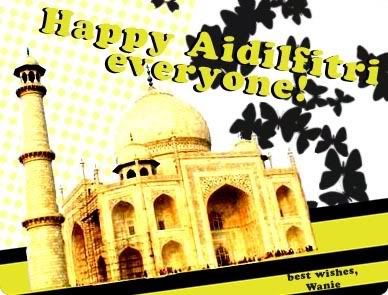 heehee. Aidilfitri = Eid Mubarak. Have a great one!