Went to see the wreckage this morning.
She wasn't lying about being in a ditch.
And too bad for Dida.. her phone is officially gone. Couldn't find it anywhere. Must've dropped into the water.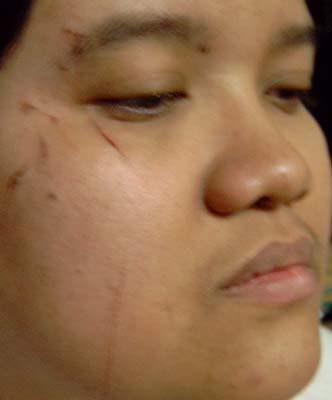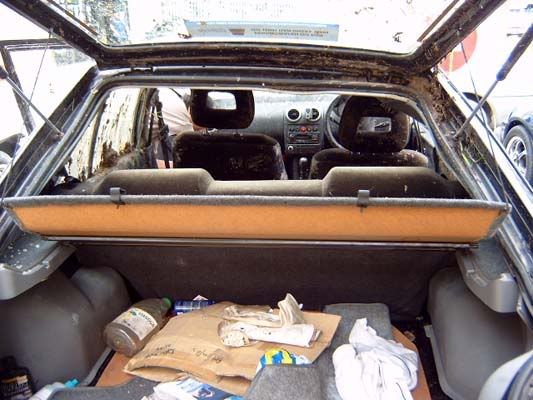 What seemingly to be nothing horrid at all.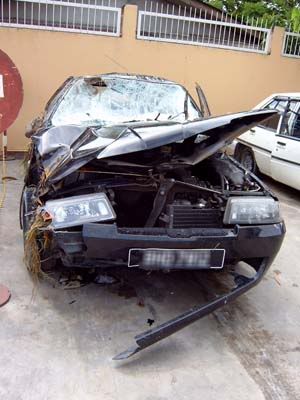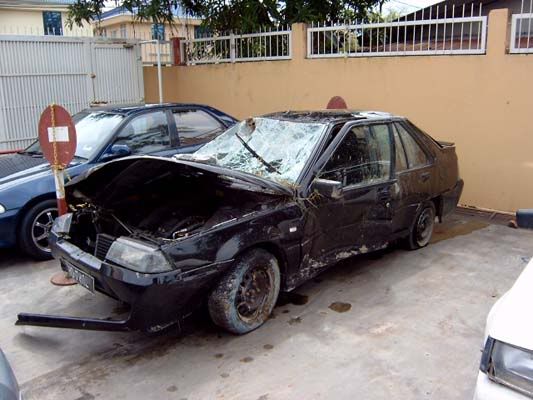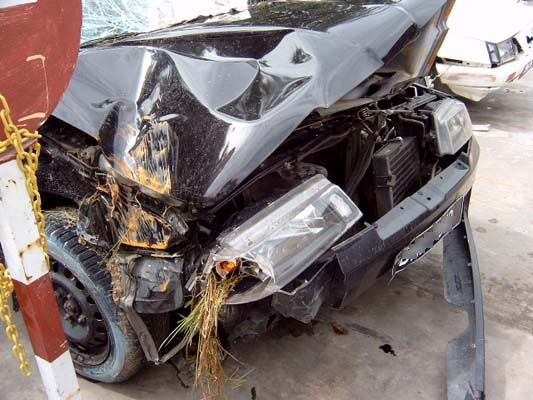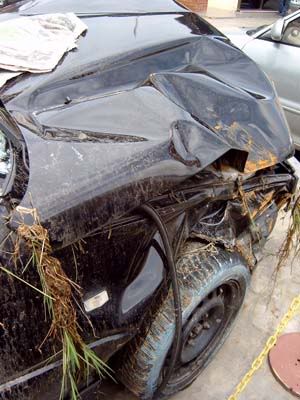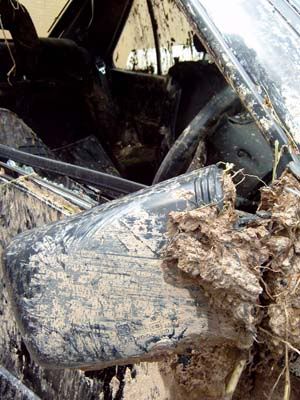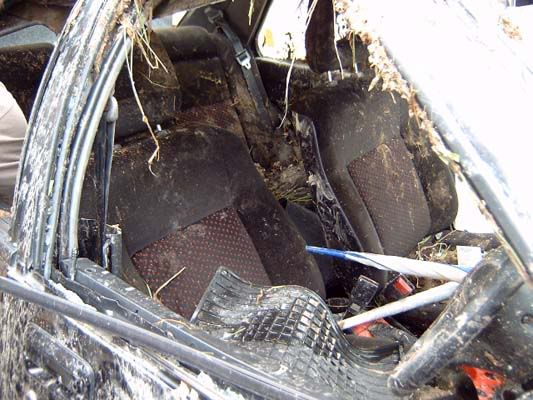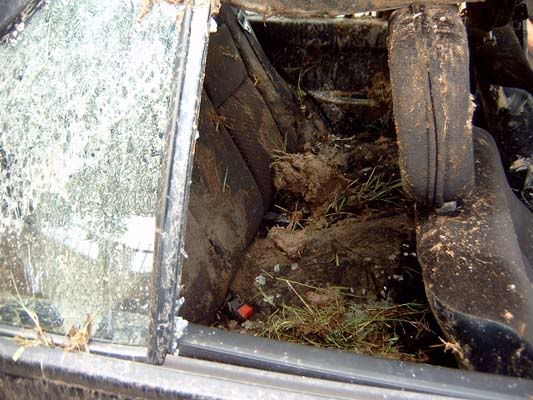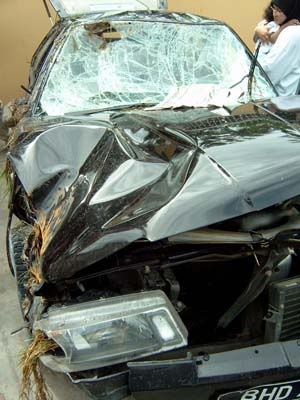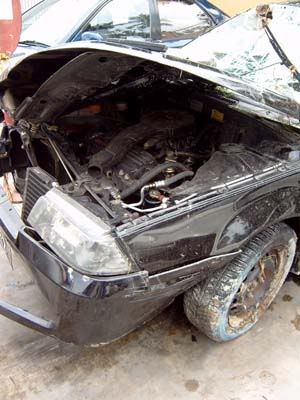 What's left of the car.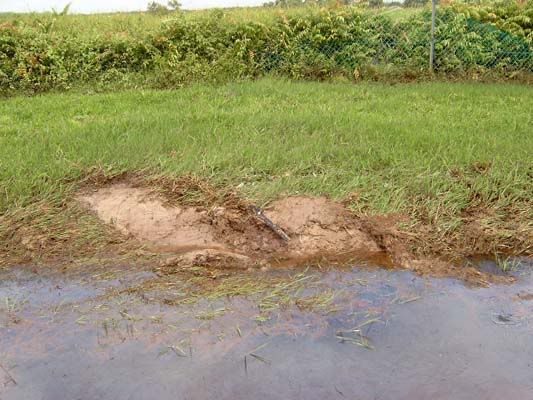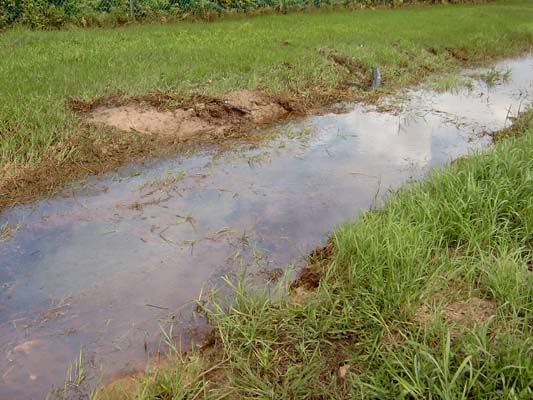 The ditch in question.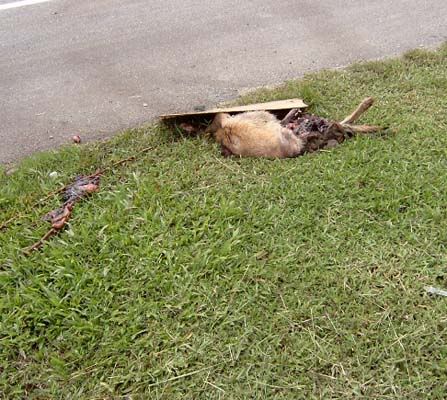 The dead labrador - and it's guts?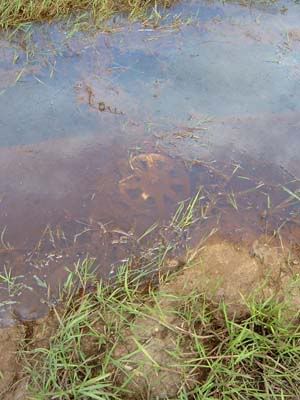 One of the hubcaps left in the water.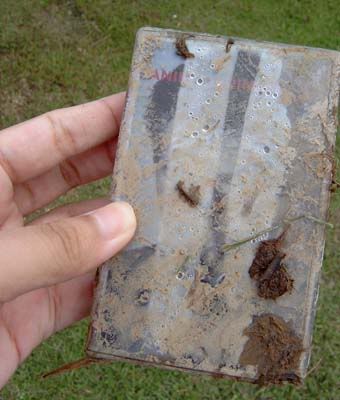 Recovered Daniel Bedingfield.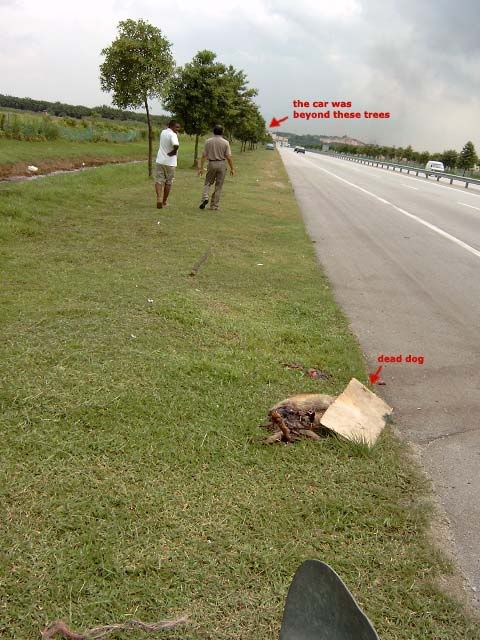 Where it all happened.