Fickle I am.
Went back to Isetan today. (Well,
yesterday
now) But I no longer remember the face of the guy I minorly fond of on Thursday. haha! Ickin' idiot.
But I did talked to this one customer who was especially nice and especially charming looking!! heehee. I'm forgetting his exact looks now, but I remember how I liked him at that moment!!
*sigh*
Cute guys with good English are definitely my vice. Definitely. Just can't help it. Simply..
definitely
.
A shout out (although I'm quite certain it wouldn't be heard) to my fellows who'll be working today; Kak Wati, Lilian, Chai Ling and Mimie! Happy to know that neither of them will be sent off to get stressed out on Isetan, Level 2. heeheee.
Couldn't help feeling sorry for Chai Ling and Lillian who had been, on Thursday and Friday. They seemed so gloom everytime I went to look up on them while I was on my break.
Day off today! Thank God, too! Would hate to share the bus and train with those "party people" who will be looking forward to the new year's festivities around the city.
Plus, I love Saturday! House rerun! ekkeke!
Dida sent some photos today. I'm sharing this one 'cause I couldn't help loving it! It's the bridge in Rotterdam; considered the landmark there.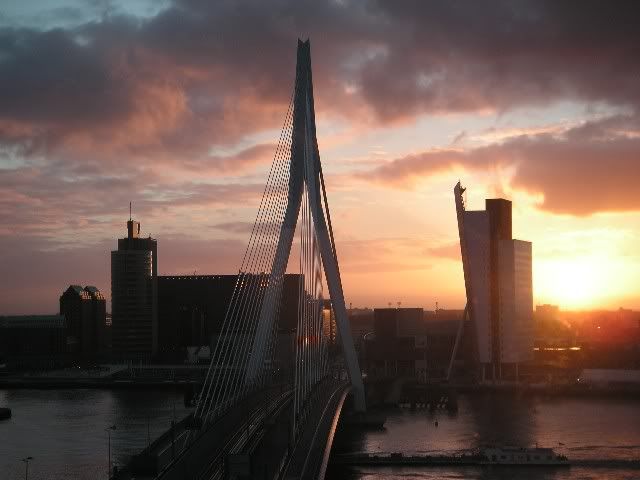 Aaah 2005.
Such fond memories it has been.
I
am
sort of looking forward to the new year! Can't say why.. *wondering blissfully*
Goodnight everyone!